Welcome To Supreme Group

---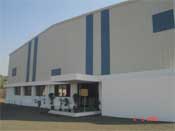 Leaders in Sheet Metal Stamping Solutions

Supreme Group is a leading Manufacturers & Exporter of Sheet Metal Stamping Parts, Auto assemblies, sub assemblies, auto parts -catering to many automotive industries & many Original Equipment Manufactures (OEMs).

Corporate overview
Supreme group of industries, setup of at 3 plants at different locations having expertise in sheet metal stamped and welded components.

Here you can access all information regarding Supreme Group of Industries including our range of products, infrastructure, design and development capabilities. Use the menu above to navigate through this website – enjoy your visit.

For general information regarding our products and services, please contact our team on info@spplindia.com .Further contact information is also available on our contact us page we look forward to hearing from you.